By Mail
Financial Donations may be made by cash or cheque to: Uxbridge Loaves and Fishes Food Bank, 40B Toronto Street South, Uxbridge, ON L9P 1G9
For mail in donations, please complete the Loaves and Fishes Donation Form and return with your donation.
Online
Food Donations
At The Uxbridge Loaves and Fishes Food Bank, we are always overwhelmed by the generosity of our community. Your contribution as a food bank donor allows us to keep our shelves stocked and provide the best service and support to our families.
Food Donations can be dropped off locally at:
Zehrs (in store purchases only – no outside food allowed at this time)
Pharmasave
Trail Capital IDA
During the COVID-19 crisis, we are unable to receive donations at the Food Bank location
Current Needs
Canned vegetables
Pasta Sauce
Canned fruit/ applesauce
Cereal
Other Donation idea
Canned kidney beans
Canned tomatoes
Peanut butter
Granola bars
Juice (1L)
Reminder
We cannot give out any dented cans or open packages. Also, please remember to check expiry and "best before" dates!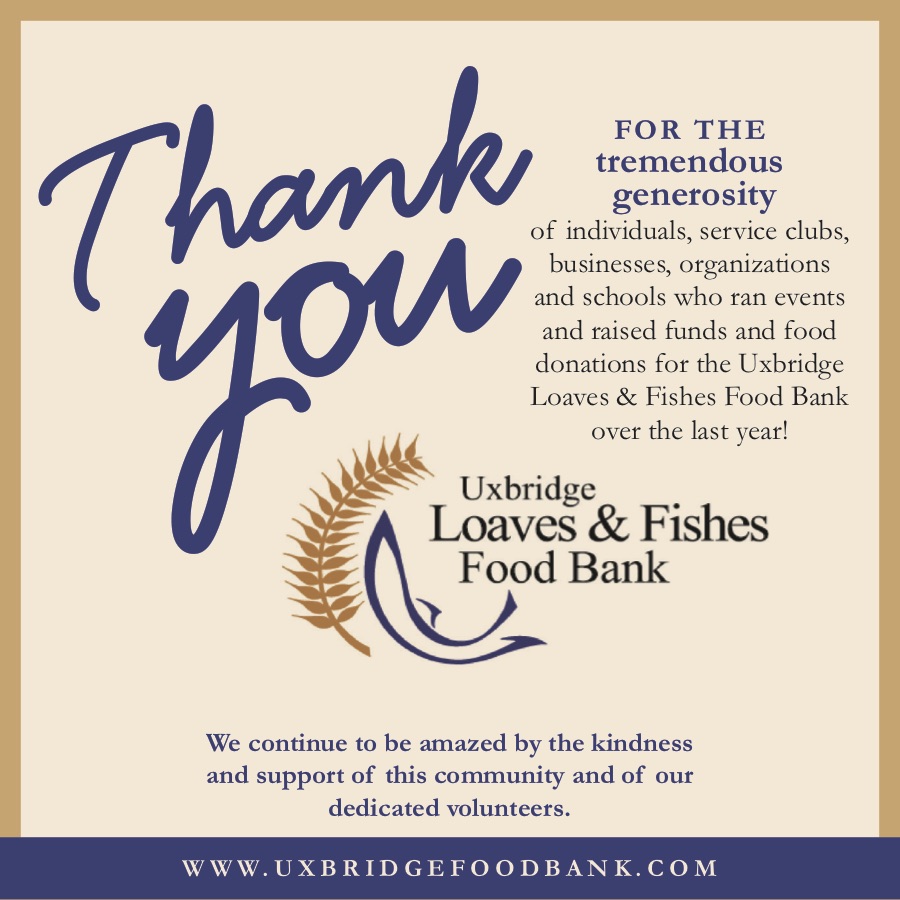 Thank you for your generous support!