By Mail
Financial Donations may be made by cash or cheque to: Uxbridge Loaves and Fishes Food Bank, 40B Toronto Street South, Uxbridge, ON L9P 1G9
For mail in donations requiring a tax receipt, please complete the Loaves and Fishes Donation Form and return with your donation.
Online
Food Donations
At The Uxbridge Loaves and Fishes Food Bank, we are always overwhelmed by the generosity of our community. Your contribution as a food bank donor allows us to keep our shelves stocked and provide the best service and support to our families.
Food Donations can be dropped off locally at:
Zehrs
Pharmasave
Trail Capital IDA
If you have a large donation or are having a food drive, please email us at uxbridgeloavesandfishes@hotmail.com or call 905-852-0392 and our Donation Coordinator will contact you to arrange an appointment for you to drop off at the Food Bank.
Current Needs
Canned Pasta
Pasta Sauce
Canned fruit
Cereal
Canned tomatoes
Large soups
Canned meat (tuna/salmon/ham)
Canned peas
Instant Oatmeal
Peanut butter
Cake mix & icing
Laundry Soap
**Please consider donating a reusable shopping bag along with your food donation
Other Donation ideas
Baked Beans
Canned vegetables
Crackers
Granola bars
Juice (1L)
White rice
Reminder
We cannot give out any dented cans or open packages. Also, please remember to check expiry and "best before" dates!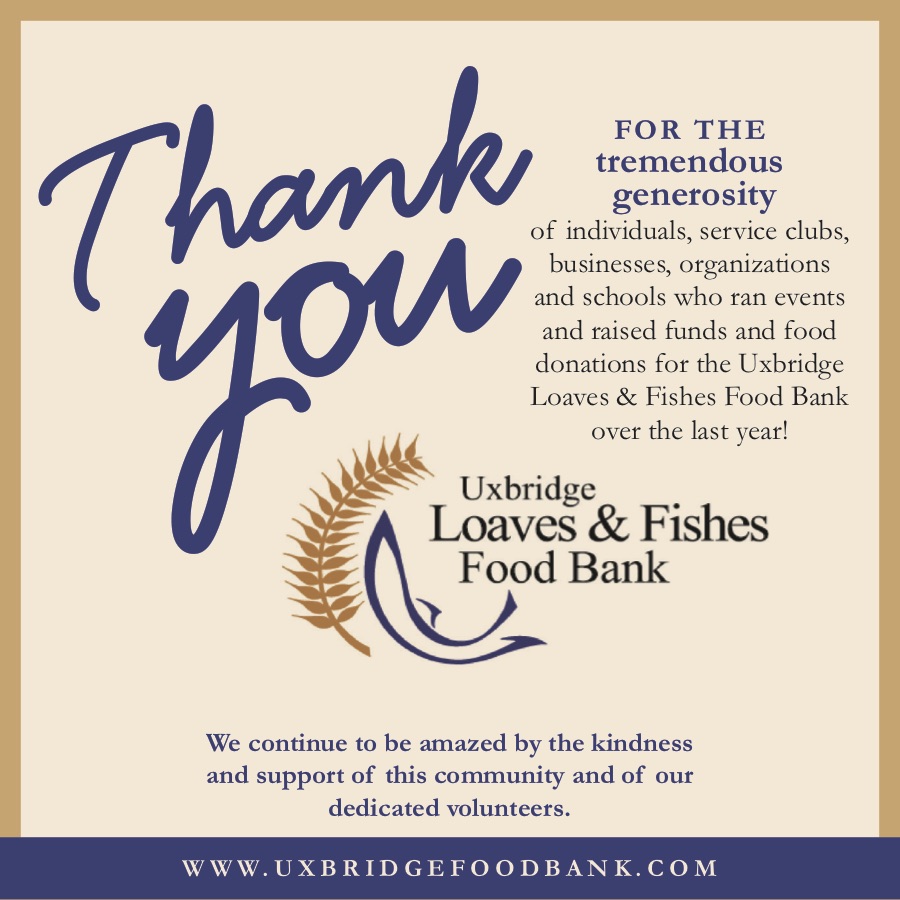 Thank you for your generous support!